The island of Cyprus is one of the most popular destinations for Russian tourists. In addition to a beach holiday in a mild Mediterranean climate, this hospitable place will provide an opportunity to spend time interestingly for lovers of history and gastronomy, because the traditions of Orthodox Greeks and Muslim Turks are intertwined here.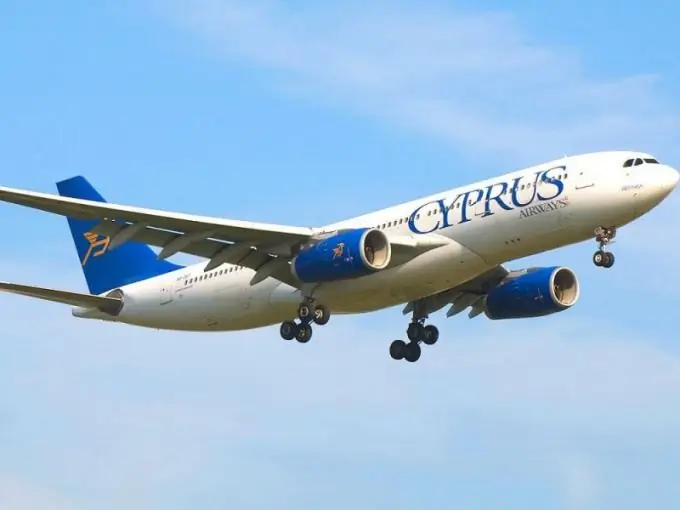 Cyprus: at a glance
On the island of Cyprus, two states actually coexist: the Republic of Cyprus and the Turkish Republic of Northern Cyprus. The first is inhabited mainly by Greeks and occupies about 60% of the entire area of the island. The second state is not recognized by other countries, except for Abkhazia and Turkey. It is located in the northeastern part of the island, mainly Turks live here. The main tourist resorts are located in the southwestern part of the island. Larnaca, Limassol, Ayia Napa, Paphos, Protaras are especially popular with Russian tourists. The Turkish Republic of Northern Cyprus also has the international resorts of Kyrenia and Famagusta.
Cyprus: how, where and how long to fly?
Regular flights from Moscow are operated to two airports in the Republic of Cyprus: Larnaca and Paphos. There is Ercan International Airport on the territory of the Turkish Republic of Northern Cyprus.
Nicosia also has an international airport, but it is located in the so-called buffer zone dividing the island into two states, therefore, it temporarily does not accept aircraft.
The following carriers operate nonstop flights on the Moscow - Larnaca route: Aeroflot, Siberia Airlines and Cyprus Airways. Travel time is about three and a half hours. Direct flights to Paphos are operated by Transaero Airlines; in the summer, when this direction is especially in demand, the planes fly twice a day.
To get to Ercan, you have to be patient. Since the state of the Turkish Republic of Northern Cyprus is not officially recognized, the airport cannot have international status. Therefore, all flights arriving in Ercan and departing from this point must fly with a stopover at one of the airports in Turkey - Antalya, Istanbul or Ankara. In this regard, travel time is five hours or more.
When buying a ticket from Moscow to Cyprus, it is important to clarify the airport of departure, because airlines operate flights from different airports - Sheremetyevo or Domodedovo.
Visa for Cyprus
When planning a trip to Cyprus, Russians should remember about the visa regime with both states on the island. However, there are some differences in opening an entry permit. To obtain a visa to the Republic of Cyprus and go to Larnaca or Paphos, you must submit documents and an application to the Consular Section of the Embassy in Moscow at least five days before departure. The production time is one day. As for the Turkish Republic of Northern Cyprus, the entry visa is opened directly at Ercan Airport after payment of the fee.