Traveling makes life so much brighter. For many, they start with the search and purchase of tickets. To find the most convenient seats at reasonable prices, you need to know the ways in which you can find out about the availability of tickets for a particular train.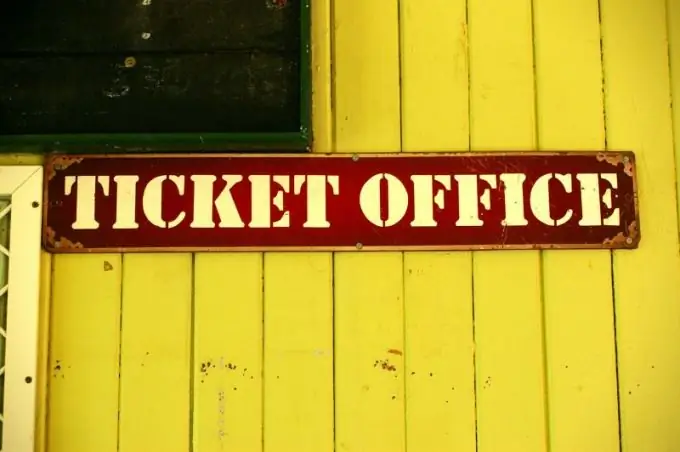 Instructions
Step 1
Visit the train station. And the place of your destination does not play any role. For example, if you want to travel to St. Petersburg, you do not have to go to Leningradsky train station. You can get information on ticket availability at any train station in the city. Go to the window for inquiries and tell the operator the date of the proposed trip. He will tell you if there are tickets for the train you are interested in.
Step 2
Use a dedicated terminal. If you want to solve the problem posed to you without the help of an operator, go to the station or to the ticket sales point equipped with Russian Railways terminals. You can check the availability of terminals in a particular place on the Internet. Enter the place of departure and destination in the terminal, select the desired date and click on the "Ticket availability" icon. A list of trains will appear in front of you. Opposite the number of each train there will be a number indicating the number of vacant seats.
Step 3
Go to the official website of Russian Railways and find the information you are interested in. To do this, enter "Russian Railways" in the search engine and follow the link. Once in the main menu of the site, enter the point of departure and destination in the upper left corner, and also specify the date of the trip. Then click "Find". A list of trains will appear in front of you. On the right side there will be letters indicating the type of carriage: compartment, reserved seat, seated. By clicking on any of the letters, you can find out how many empty seats are in the carriage.
Step 4
Visit the nearest ticket sales point. There you can be provided with the information you are interested in. However, please note that buying tickets at these points will cost you more than at the train station and at the Russian Railways terminals.
Step 5
Check the train departure time when looking for tickets. This will help you get more information. Most often, terminals and Internet sites do not give out the entire list of trains, if the exact time interval has not been specified.