For many millions of Russians, Egypt and Turkey have long been the most popular holiday destinations. These countries have a warm climate, warm clean sea, quite high-quality service, and prices are quite reasonable. That is, it is a good option for a budget beach holiday. But if parents want to relax with a small child, which country is better to choose - Egypt or Turkey?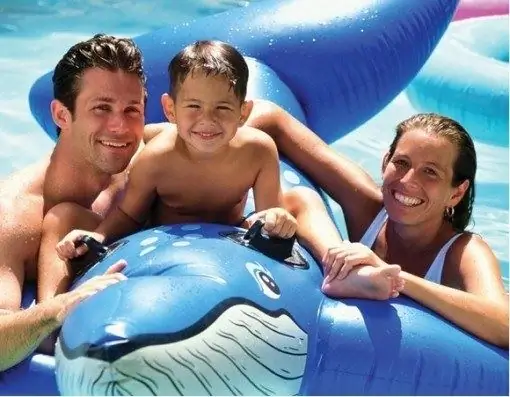 The advantages of Egypt
It is warm in Egypt all year round. On the coast of the Red Sea, where the main resort areas of this country (Sharm El Sheikh and Hurghada) are located, the water temperature, even in winter, almost never drops below 20-21 ° C, that is, it is quite suitable for swimming. Therefore, Egypt is an ideal option for a budget beach holiday from late autumn to mid-spring.
To such a temperature, the water of the Mediterranean Sea off the southern coast of Turkey, where the popular resorts of Kemer, Antalya, Alanya, Belek are located, does not warm up until mid-May.
The water in the Red Sea is very salty and therefore dense. It keeps a person well on the surface. And this is important if the parents are resting with the child (especially if the child is not good at swimming).
Finally, the amazingly beautiful underwater world of the Red Sea with its corals and colorful fish will surely please a child.
But there are many shortcomings in Egypt. First, the weather is very hot there from mid-spring to mid-autumn. Therefore, it is not recommended to go there with a small child at this time. Secondly, the political situation in Egypt is now quite tense. True, the riots practically did not affect the resort areas, but it is not recommended to go on excursions to big cities (Cairo, Alexandria, Suez) for security reasons. Thirdly, due to the very hot climate and unsanitary conditions prevailing in many places outside the hotels, infectious diseases are widespread in Egypt.
Advantages of Turkey
Turkey has a very warm climate, but not as hot as Egypt. Therefore, you can go there with your child even in summer. The swimming season lasts from mid-May to early November.
There is a beautiful, lush, subtropical nature. Hotels of good class (4-5 stars) occupy, as a rule, a spacious territory, with green spaces, paths, swimming pools. Both adults and children have a place to walk there. Animation (including for children) in Turkey pays great attention. In addition, in Turkey, children are treated very well, they are literally adored there.
It is best for parents with children to relax in Alanya, Belek, Side, because in those places there are good sandy beaches with a gentle entry into the water.
In Turkish hotels, as a rule, there is very tasty and varied food, moreover, it is cheap. And the country has a lot of historical and cultural attractions, so an older child can be taken on an interesting excursion.