To travel to Estonia, Russian citizens will need a Schengen visa. You can issue it directly at the Estonian consulate, or you can also from any other state that has signed the Schengen agreement. For tourist visits, a category C visa is issued. To make a visa to Estonia, prepare the following documents.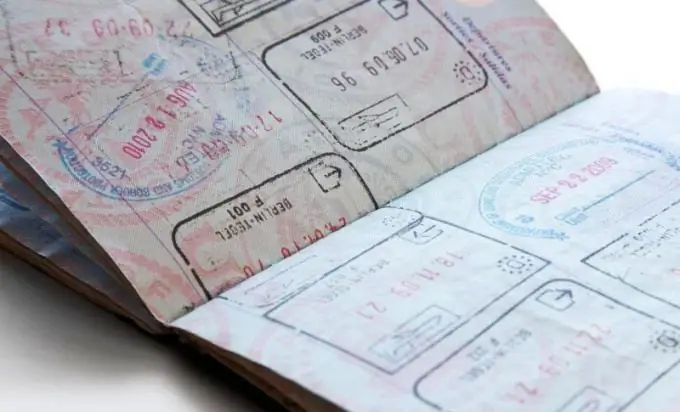 Instructions
Step 1
A foreign passport, which will be valid for another three months after the end of the visa you requested. For it to be pasted, there must be at least two free pages in the passport. The first page, which contains the traveler's personal data, must be photocopied. If you have already been to the Schengen countries, but your previous visas remained in the old passport, then you can attach it to the documents: this increases the chance of getting a visa, and also speaks in favor of increasing its validity period.
Step 2
Application form for a visa. If you are traveling on a business trip or for tourist purposes, then it is filled out on the website of the Estonian Ministry of Foreign Affairs, in Latin letters. After you finish filling it out, print all 4 resulting pages. You can also fill out the questionnaire by hand; for this, get the form at the Estonian consulate or download it on the website of the country's Foreign Ministry. One must attach one color photograph of 4 x 5 cm, made on a light background, to the application form.
Step 3
Confirmation of the purpose of the trip, which is suitable for hotel reservations. Be careful, Estonia requires faxes directly from hotels or printouts of reservations, but only from hotels and not from booking sites. You can attach a voucher from a travel company signed by the manager and certified by the company seal. You can also attach a detailed route description. If you are planning a private visit, you will need an invitation from the host and a copy of his ID.
Step 4
Tickets to the country and back. You can attach tickets not to Estonia itself, but to another Schengen country if you have a difficult route. An Estonian visa is issued not on the basis that you enter through this country, but on the fact that you are going to stay in its territory most of the time from your entire route. If you are traveling by car, then you need to provide the route, as well as copies of the registration certificate, driver's license and insurance for the car.
Step 5
A bank statement confirming the availability of funds for the trip. So there should be an amount of at least 56 euros per person for each day of stay in Schengen. Traveler's checks are also accepted for consideration.
Step 6
If you cannot pay for your trip yourself, then you need to attach a bank certificate from a close relative, a sponsorship letter from him, a certificate from work and a copy of the first page of his passport.
Step 7
Health insurance policy, original and copy. The insurance must be valid throughout the Schengen area, and the amount of coverage must be at least 30 thousand euros.
Step 8
Passport of Russia and a copy of all pages containing information, it is very important to show a spread with registration or registration.