With the onset of the holiday season, many of us will go to rest in Turkey. This country is very popular among Russian tourists, some "experienced" travel is not the first time. And what do you need to take with you on vacation for those who have never been to Turkish resorts?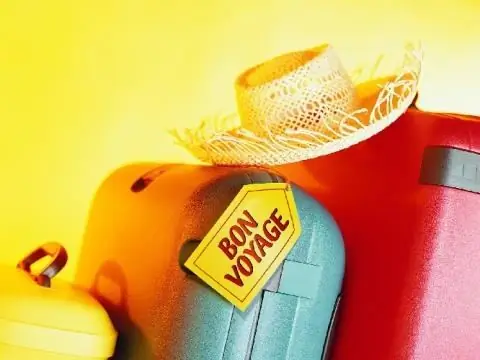 What you need to take
First of all, you need documents:
- passport, until the expiration date of which is at least 4 months;
- a package of documents from your tour operator, namely, air ticket, insurance policy and travel voucher;
- money, dollars are better, they are more popular;
- if children are traveling with you, then you need to take their birth certificates.
A visa to Turkey is not required if you are traveling for less than 30 days.
You may need a first aid kit when traveling. Take with you the necessary set of drugs: antipyretics, cold remedies, antihistamines, activated carbon, hydrogen peroxide, iodine or brilliant green, a patch, wet wipes. It's minimum. If you are taking any additional medications, then do not forget them.
In the case of traveling with a child, the list of drugs is expanded. It is necessary to add a thermometer, pain reliever, ear drops, motion sickness medicine.
What else not to forget
Stock up on sunscreen, with at least 30 protection. For children, protection should be 50 or more. After sun cream, as well as a product with panthenol, in case someone gets sunburned, will not be superfluous.
You will also need: summer light clothes, swimwear, panamas and dark glasses, warm sweaters, if suddenly it will be cool in the evening. If you're planning on going to a restaurant, grab a pair of fancy dresses. Minimum footwear: shoes, slippers, sandals. If you are going to a resort with a pebble beach, then buy special slippers, especially for children, so as not to injure your feet.
For toddlers, pack an inflatable ring, a ball and sleeves in a suitcase, but a sand kit can be purchased locally. Usually in good hotels there is a special table with baby food, but just in case it doesn't hurt to take a box of instant porridge and milk mixture with you.
You do not need to take towels as they are provided at the hotel. The same goes for shower products. But do not forget toothpaste and a brush, as well as a moisturizing shampoo and a moisturizing hair mask - in the sun the hair dries out and becomes brittle.
Experienced travelers are advised to bring some sandwiches and mineral water with you in case you have to wait long at the airport. Bring your children with entertaining books and small toys.
And of course, to capture every interesting moment of your long-awaited vacation, do not forget your camera. Enjoy your stay!