Diving enthusiasts are constantly looking for unusual places where they can satisfy their thirst for adventure. One such place is Murru Flooded Prison. It is located in Estonia, 40 km from Tallinn, in one very interesting place - in the Rummu quarry. This quarry is one of the favorite places for extreme divers. Transparent water, brick buildings, abandoned cells, barbed wire covered with algae, forgotten technology - that's what makes it so attractive.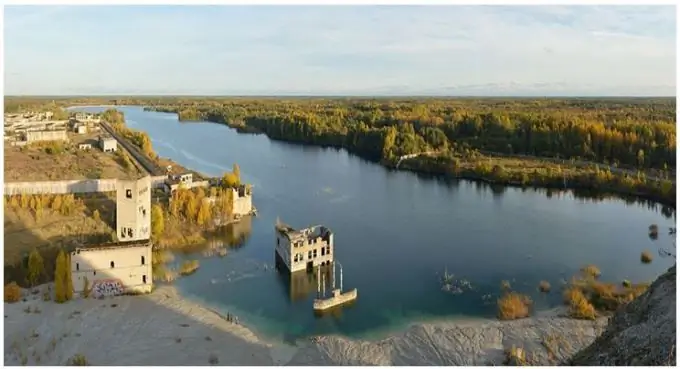 During the Soviet era, this picturesque place was the location of the Murru prison, which held more than 5,000 inmates. A stone processing plant was built on the basis of the prison. All convicts were trained in the necessary profession and they worked around the clock, in three shifts, at the quarry and at the factory. The production was very promising and even fulfilled orders from the USSR Ministry of Defense.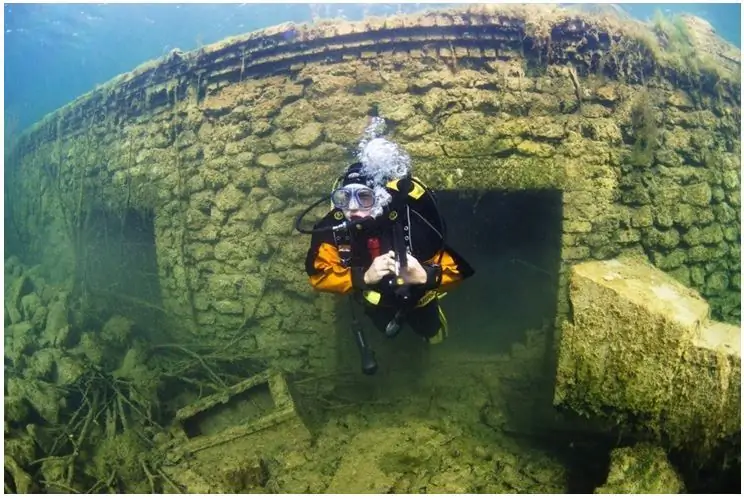 At the end of the 90s, the plant ceased to function and the prison production collapsed. Prison and production buildings were put up for sale, and inmates were transferred to other prisons. The pumping station, which pumped underground water from the quarry, also stopped working and the quarry was quickly flooded.
Outbuildings with work equipment, a prison building, a crushed stone processing plant and excavators were under water. It is these objects that attract more and more extreme divers here every year.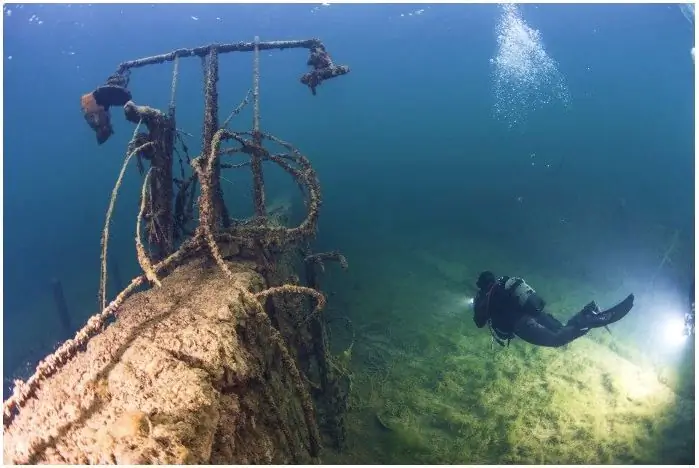 The maximum depth of the Rummu quarry is about 15 meters, the water in it is perfectly transparent and warms up to 20 degrees in summer. There are even several species of fish here - those who like fishing may not leave empty-handed.
Both brick buildings and wooden buildings have been perfectly preserved under the water, and even some trees have remained. Even in winter, fans of ice diving come here, because the low temperature increases visibility in the water.
Fans of extreme diving will have an interesting adventure when they get to know the Rummu quarry.