Just a few years ago, few people in Russia knew what Goa was, in which part of the world this wonderful place was located. Today, only those who do not have a TV, computer and radio have never heard of this small Indian state on the shores of the Arabian Sea. Numerous travel agencies send crowds of tourists to Goa. Forums on the Internet are full of discussions on the topic "give up everything and leave for Goa forever." If you also dream of a similar change of residence, then it is worth exploring possible ways to make your dream come true.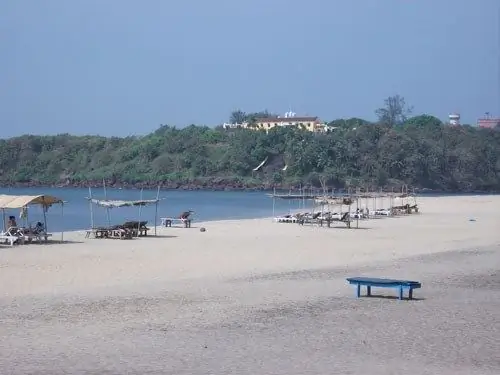 Instructions
Step 1
Find a formal job in Goa. In this case, the employer himself negotiates with the authorities about granting you a work visa and resolves issues with housing and relocation. Some Goa lovers work as guides in local travel agencies or as restaurant administrators. But India has a large unemployment rate. You have to be a truly irreplaceable professional to be preferred over an Indian.
Step 2
Get India Business Visa. It is usually provided for six months, and then it is extended on the spot. True, to obtain such a visa, you will need to develop a detailed business plan and find a respected local person who can happily vouch for you. Living in Goa on a business visa will really have to do business, pay taxes and provide jobs for local residents. Otherwise, the visa will be canceled.
Step 3
Get married with a local Goa. Do not forget to make sure that your chosen one is a citizen of India before getting married. After registering a marriage, you can get a visa for up to 20 years. Then this visa is extended for the same period. It is much easier for girls to use this method than for men. It is extremely rare for Indian women to marry someone of a different nationality or religion.
Step 4
Get a tourist visa for as long as possible. After the expiration of the time, leave for another country, then again make a visa and return to India. And so several times. It should be borne in mind that since 2010, it is almost impossible for Russians to obtain a visa for more than 2 months. You can re-enter the country no earlier than two months after the end of the previous visa.
Step 5
Buy a 2-week tour to Goa from a travel agency. As soon as you get to the place, tear your passport and stay illegal. Despite the absurdity of this idea, on the beaches of Goa you can find many people who moved there in this way.