The rules for the sale of tickets, the use of which requires an identity card, are regulated by the law of the Russian Federation. It also describes what documents can prove the identity of a person in the country. It is these documents that can be used to buy a train ticket.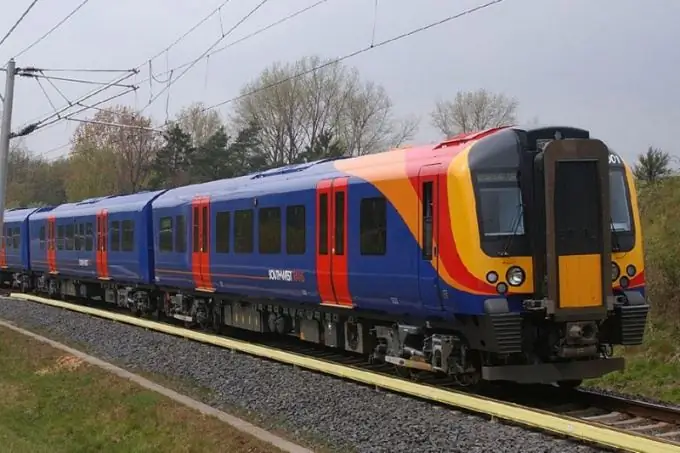 Instructions
Step 1
Passport of a citizen of the Russian Federation. This is the main document used most often. Usually they just say "internal passport". According to the law, every citizen of the Russian Federation must have a passport after reaching the age of 14, but according to children's documents, it is allowed to travel up to 16 years. When buying a ticket with a passport, the series and number are indicated as the document number.
Step 2
Birth certificate is the main document for buying a ticket in the name of a minor. The birth certificate contains information about the child: name and surname, parents and date of birth. There are several standards for a birth certificate, but currently only certificates issued by Russia (not the USSR) are accepted as identity documents. Be careful, the number of the document, which is indicated when buying a ticket, contains both letters and numbers.
Step 3
For foreign citizens traveling through the territory of Russia by train, either a foreign passport or an internal identity document, which is recognized by Russian law to identify citizens of a particular state, can be used as an identity document. Thus, citizens of some CIS countries can travel around Russia using their internal passports.
Step 4
Foreign passport of a citizen of the Russian Federation. It is better to use this document if you do not have Russian citizenship or plan to buy a train ticket that travels outside the Russian Federation. Nevertheless, you can buy tickets for domestic flights using your passport. The question of how permissible it is to verify the identity of a Russian citizen on the territory of his country with a passport is not very clearly resolved in the law, but usually there are no problems with it.
Step 5
A military ID replaces a passport for people serving in the army. It is issued during conscription and remains with a person, regardless of whether the service has been completed. In Russia, there are military cards of various types, issued before the collapse of the USSR and after it.
Step 6
A sailor's passport not so long ago had the same meaning as a passport, it was even allowed to leave Russia and enter it, but on January 1, 2014, this approval was canceled. Nevertheless, it is still possible to buy a train ticket using a sailor's passport.
Step 7
It is allowed to buy tickets using temporary documents issued on behalf of the Russian Federation. These include a temporary identity card issued by the Federal Migration Service at the time of issuing a new Russian passport (for example, in the event of its loss) or a certificate issued to Russian citizens in prison.