You are going on a trip and have taken care of purchasing air tickets in advance, as in this case there is a chance to buy them much cheaper than before the flight. But sometimes, due to changed circumstances, plans may change, and you may have a question about how to exchange a plane ticket for another date, more suitable.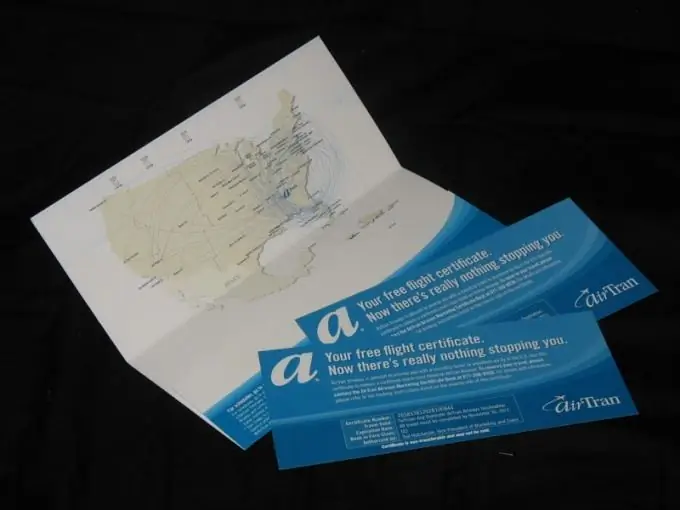 Instructions
Step 1
Read the rules for applying the fare at which the ticket was purchased. Often the low cost of a preferential tariff is due precisely to the fact that it is impossible to return it without penalties or additional payments. In this case, the only option for you is to return the already purchased ticket and purchase a new one. Moreover, it is very likely that you will be able to hand it over only at the box office where you purchased it. A ticket purchased at full price will be exchanged for you without any problems, subject to availability of seats for the new dates you specified.
Step 2
When the ticket has been purchased online, go to the website of the airline you are flying with. To find out if an exchange is possible, and how much it will cost you, fill out the feedback form on the website with a request for an air ticket exchange. In it, indicate the order number, the new date of the flight and, if necessary, the number of the new flight or new route, which tickets and how many need to be changed, list the names of the passengers. Do not forget to leave your contact details: phone number, email address.
Step 3
If you need to exchange tickets urgently, make a note in the title. When such a need arose a few hours before departure in the evening, then you will have to go to the nearest representative office of the airline, which is located at the airport.
Step 4
In any case, you will need to pay a fine, which can reach 50-70 euros. The later before departure you issue a ticket exchange, the greater the penalties, so try to carry out this procedure as early as possible. You can exchange a ticket for an equivalent one only if there are still tickets at the same price for the new dates and flights you specified. Otherwise, the ticket will be sold to you for the full price.
Step 5
It is possible to exchange a ticket without penalties and surcharges only in a few cases: - in the event of the death of a member of the passenger's family, confirmed by documents; - cancellation of boarding at the destination indicated on your ticket due to the fault of the air carrier; - cancellation by the air carrier of the flight indicated on the ticket; - change in the class of service indicated on the ticket.