Stockholm is the capital of Sweden. It is a very beautiful, interesting and modern northern city. Here you will find not only many architectural attractions, museums and interesting features, but also all kinds of small cafes, restaurants and coffee houses, cozy designer shops, fun nightclubs and comfortable hotels. Stockholm is located on 14 islands in the Baltic Sea, all of them are connected by bridges.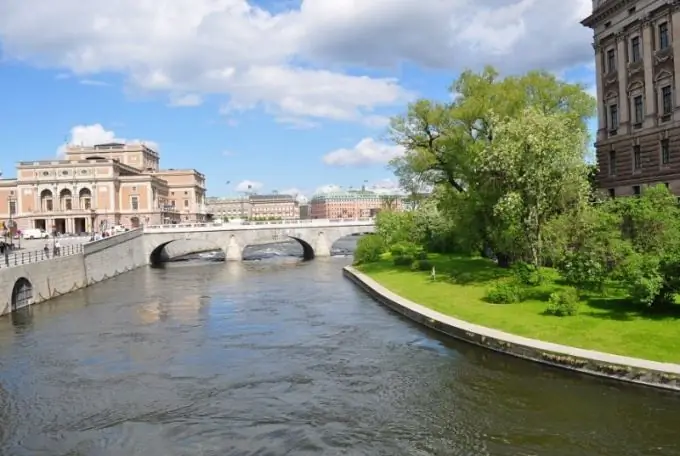 Climate in Stockholm
The Swedish capital is located in the cold Baltic Sea, but thanks to the warm currents, the climate is quite mild. Even in winter, the temperature rarely drops much below zero, the usual values that a thermometer shows are from 0 to -3 degrees Celsius. In January, the coldest month of the year, the average temperature ranges from -1 to -5 degrees.
Spring begins here at the end of April, but it does not last long. Summers are somewhat cool, with frequent rains. The average temperature in July is +13 at night, and +22 during the day. Stockholm is located far from the equator, so in late summer and early autumn there are white nights, and in winter - aurora borealis.
The best time to visit Stockholm is from mid-summer to mid-autumn, and if temperatures around freezing are good for you, then also December or January.
Sights of Stockholm
A city located on islands, Stockholm is connected into a single whole by means of 57 bridges. Many of them are very beautiful. A tour of the canals, especially at night, will be remembered for a long time, it is a sight worthy of attention.
Exploring Stockholm is easy on foot, with all the fun within reach. But if you do not like to walk a lot, then there is a well-developed and well-thought-out transport at your service.
Start your walk around the city from the historic center, located on the island of Gamla Stan. The architectural appearance of the area has changed little since the Middle Ages; wandering along these narrow streets is a pleasure. You will see the Royal Palace, St. Nicholas Cathedral and Riddarholm Church. Interesting architecture of the 18th-20th centuries is located on the islands of Kungsholmen and Södermalm.
Skeppsholmen Island is considered a "museum" island. Here you can visit the Museum of Modern Art, Architecture, East Asian and many others. On the neighboring island of Blasieholmen, there is the National Museum of Sculpture and Design, where you can get acquainted with the most interesting modern objects.
Also in Stockholm there are many shopping centers, clubs, bars and coffee shops. Cozy, fashionable, ultra-modern or any other atmosphere: here you can find a great place for any, even the most picky taste!