Chiang Mai is one of the most popular cities in the north of Thailand. The surrounding mountains and beautiful temples, as well as various schools of yoga, Thai massage and cooking classes, attract many tourists and travelers. Those traveling with children can (and even need to) visit the zoo, which is located on the outskirts of the city.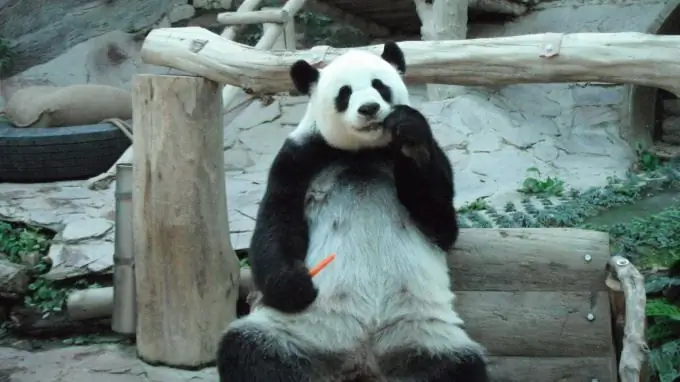 The Chiang Mai Zoo has a huge green area, various recreation areas and cozy gazebos. You can get around on foot, by small bus, by train and even by your own car. There is parking. Most of the pens for animals fit into the landscape as much as possible and look similar to nature. There is an opportunity to see both predators - tigers and lions, and exotic animals, for example, koalas and wombats. There is also a large aviary for birds and a separate aquarium.
However, the main feature of Chiang Mai Zoo is the rare panda bears. The fact is that there are 35 pandas living in the world, of which 20 are in China. Only 2 pandas live in this zoo: one is in a closed, the second is in an open enclosure. They can only be photographed without a flash. The best time to visit the pandas is in the afternoon, closer to lunchtime - then you can see how the zoo staff feed them. After lunch, the pandas sleep. You can also feed fish, giraffes and elephants at the Chiang Mai Zoo.
For visitors who get hungry during their walks, the zoo has a small dining room and a 7/11 shop. Tickets to the zoo, aquarium and panda enclosure are sold separately, but you can also buy a general ticket.