If you are expecting a foreigner to visit, you need to send him an invitation for a visa. As a rule, travel agencies provide services for drawing up an invitation, but you can do it yourself, you only need a certain amount of time to walk around the various authorities, as well as a set of certain documents.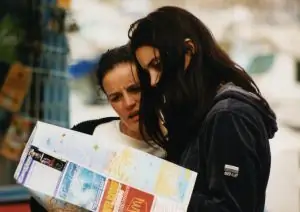 It is necessary
- copies of passports: yours and the invited foreigner
- receipt of payment of state duty
- a document confirming your legal residence in the living space
- an application completed in the prescribed form in the passport service
- letters of guarantee
Instructions
Step 1
Ask your foreign guest to send you a photocopy or details of a passport or other identity document. As well as information about the place of work and the route of travel through the territory of Russia. Depending on what kind of visa is required for a foreigner - single or multiple, guest or work, you may be asked to provide other documents.
Step 2
Collect the necessary documents for admitting a foreign citizen. This is a copy of your passport, an extract from the house book on the availability of housing, as well as letters of guarantee that you will provide accommodation to the guest of the country for the period of the visit, and, if necessary, provide him with medical assistance and money.
Step 3
In the passport office, take the form for the application for the issue of an invitation for a foreign citizen. Fill it out and give it to a specialist along with all the documents. Attach a receipt for payment of the state fee, which must be paid at any bank, the amount of it will be 500 rubles per person.