Sometimes it is required to send the goods to another city or even to another country as quickly as possible. And what could be faster than an airplane? How can you arrange transportation without unnecessary hassle?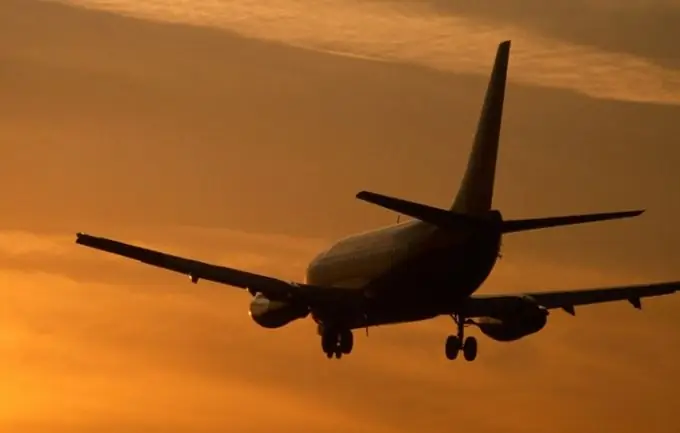 Instructions
Step 1
First of all, contact the air freight company. Find out if cargo is sent to the city you need by plane, if what you want to send is accepted for transportation - some categories of items are not allowed for air transportation. You can send cargo by plane using regular flights, and in case of urgent delivery or non-standard cargo, you can use a charter flight.
Step 2
Agree on the terms of air delivery. After that, inform the company's specialists about the weight of your cargo and the dimensions of the package - all this is necessary to calculate the cost of transportation. As a rule, there are certain tariffs for standard packages and boxes that are not very large in volume, while non-standard options will require more detailed discussion. In the case of a non-cash payment, you will need to receive and pay the invoice for organizing delivery in advance.
Step 3
In the application for transportation, indicate the exact number of packages, dimensions, weight and name of the cargo, data (including contact information) of the consignor and consignee, the time of delivery of the cargo, if you bring it by your own transport, or the time and place from which you will have to pick up the cargo company representatives.
Step 4
If you do not want additional costs, pack your cargo well, otherwise it may not be accepted or a separate payment for packing by the carrier company may be required. Do not forget to mark all packages with the consignee's data, prepare all documents - invoice, cash receipts, waybills. If the cargo is subject to certification, certified copies of the certificates are required. In the absence of any documents during the check, you, as the shipper or customer of the carriage, will be responsible.
Step 5
You will be told the number of the cargo - the number of the air waybill, the flight number, the date of departure. You will be informed about the actual departure by phone or e-mail.
Step 6
At the cargo warehouse of the destination airport, your cargo can be received by passport or by power of attorney. Upon receipt, it is necessary to check the integrity of the packaging and the number of pieces. When placing an order, check if it is possible to deliver the goods to the recipient's address - some companies provide such services as well.