The Isle of Skye is a unique place in Scotland, covered with numerous legends, tales and myths about fantastic creatures. It is home to amazing landscapes, historic sites and lush gardens, and various attractions. According to the legends of the local people, it is here that fairies fly at night and open doors to other worlds.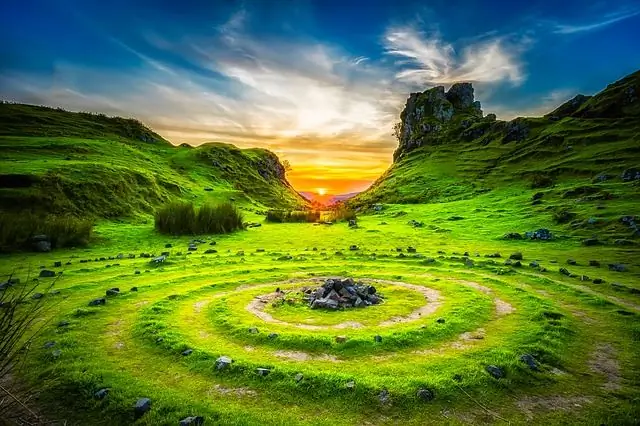 We do not undertake to judge whether this is true or not. But there are really many attractions on the Isle of Skye. The most famous are: Pools of the Fairies, Valley of the Fairies, The Magic Bridge, Quirang, Dunvegan Castle, which houses the magic flag (Fairy Banner), the castle cup and Sir Rory More's horn. Less famous are the Prison volcanic plate, Coral Beach and the Table. Let's talk about some of them.
Fairy Pools
There is hardly a place on earth more beautiful than the Fairy Pools at the foot of Mount Cullin (southeast of Glen Brittle Forest). Crystal clear water, large rocky cliffs and bizarre walls around, a cascade of snow-white waterfalls - all this and much more gives them a magical shade. But to be convinced of this, you need to go there.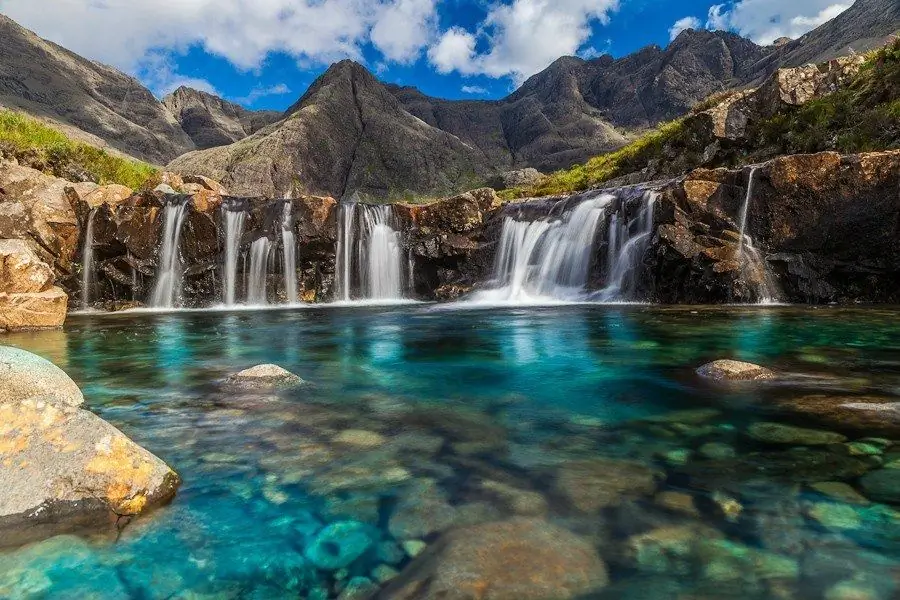 The best time to go to the Fairy Pool is after the rain. At this time, the stream is not so stormy and the water surface reflects less light, which, as a result, allows you to enjoy a truly stunning spectacle. You definitely won't want to leave there.
Magic bridge
According to some legends, it was on this bridge that Ian's wife Kiara Macleod, who is also a fairy, handed him a magic flag on this bridge, which was supposed to save the state from troubles three times. Then she literally evaporated into thin air. Rumor has it that she returned only after 1 year and 1 day and only to take her son while his father was fighting.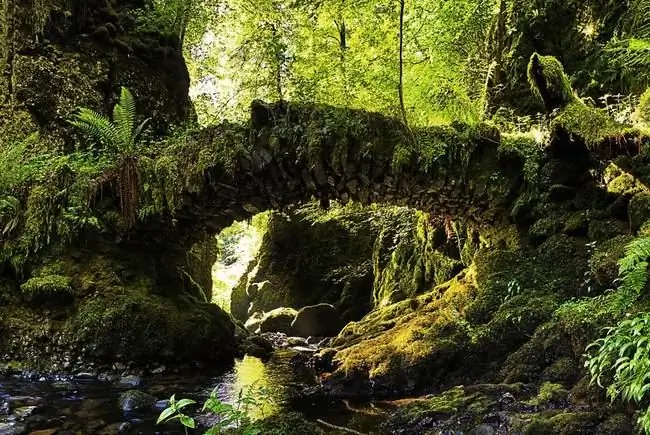 The magic flag was used twice in all the time: during an epidemic that struck cattle, and in 1578. In both cases, the enemy was defeated. The magic flag is still kept at Dunvegan Castle.
Dunvegan Castle
Dunvegan is the ancestral home of all MacLeods (except for Duncan, who, unfortunately, is still a fictional character). The castle is located on a high cliff and from the land side it is fenced with a stone wall to protect it from the enemy. It is open for tourists, of whom there are usually a lot of them. What attracts people here the most is unknown. Maybe this is an opportunity to plunge headlong into history (after all, the castle is more than 800 years old) or a unique combination of styles used to decorate rooms by different owners. Or maybe it's an opportunity to see relics that are sacred to Scotland.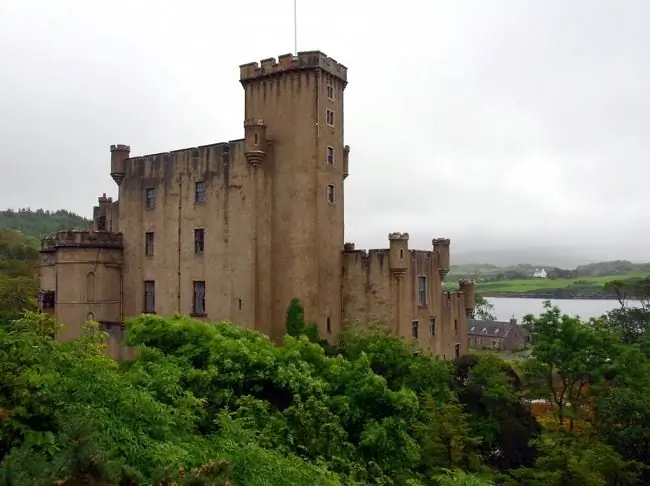 If you ever visit Scotland, be sure to take a trip or go to the Isle of Skye. Stunning landscapes, numerous attractions, the opportunity to get in touch with history - all this will leave you with an indelible impression. And who knows, maybe you will love this place so much that you will not want to leave here.