There are four ways to get to Nizhny Novgorod from Moscow. The difference between these options lies not only in the cost of travel, but also in the level of comfort, as well as in the amount of time it will take to travel.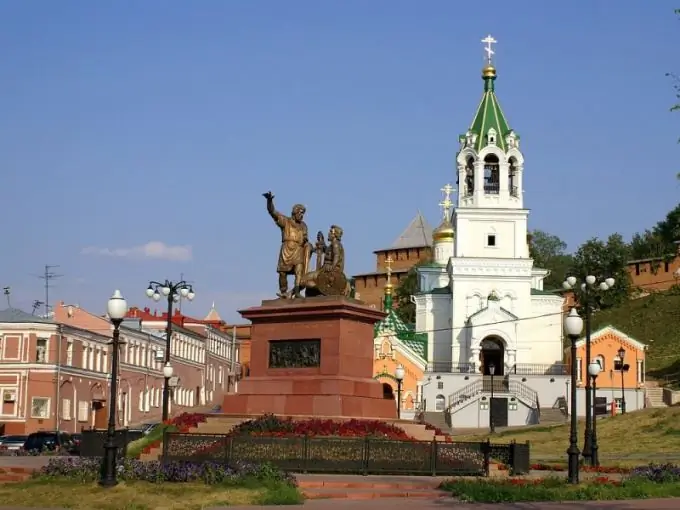 Instructions
Step 1
Take advantage of the rail links between Moscow and Nizhny Novgorod. Trains following this route depart from the platforms of Yaroslavsky, Kursky and Kazansky stations. The duration of such a trip will be approximately 6.5 hours. If you want to shorten the travel time, buy a ticket for the high-speed train "Sapsan", it departs from the Kursk railway station at 6.45 and at 19.30 and runs less than 4 hours. You can buy train tickets at railway ticket offices and on the official website of the Russian Railways.
Step 2
Travel to Nizhny Novgorod by regular bus. Purchase a ticket at the box office of the Moscow Central Bus Station, it is located at ul. Uralskaya, 2, it is not far from the Shchelkovskaya metro station, where you board the vehicle. The schedule can be found on the Avtovokzaly.ru website. You can also go to Nizhny Novgorod by buses following the routes Moscow - Yoshkar-Ola, Moscow - Kozmodemyansk and Moscow - Arzamas, they depart from the Kazansky railway station, the exact address of the landing is Ryazansky per. 13, building 1. In addition, the Moscow - Novocheboksarsk bus makes an intermediate stop in Nizhny Novgorod; it departs from the Cherkizovskaya station located at Okruzhnoy proezd, 2a, building 1. Travel time is approximately 7-8 hours.
Step 3
Take an airplane trip. Flights from Moscow to Nizhny Novgorod are operated by Aeroflot, UTair Aviation, Siberia Airlines (S7 Airlines). The flight time is 1 hour 10 minutes, but when planning the route, take into account the travel time to the airport and the fact that check-in for domestic flights ends 30 minutes before departure. Therefore, the total travel time will be at least 3-4 hours. You can buy plane tickets on the websites and at the airline ticket offices.
Step 4
Travel to Nizhny Novgorod by car. To do this, you need to leave Moscow along the Enthusiasts Highway in the east of the capital or turn off the Moscow Ring Road onto the Gorkovskoye Highway, into which it passes. Your path will lie along the M7 highway through Balashikha, Pokrov, Vladimir, Vyazniki and Gorokhovets. The distance along the highway is approximately 425 km, the travel time is 6-7 hours.