Tickets for commuter trains and express trains (up to 200 km to the destination) can be ordered and paid in different ways: at the station on the day of departure or in advance, online on the Russian Railways website.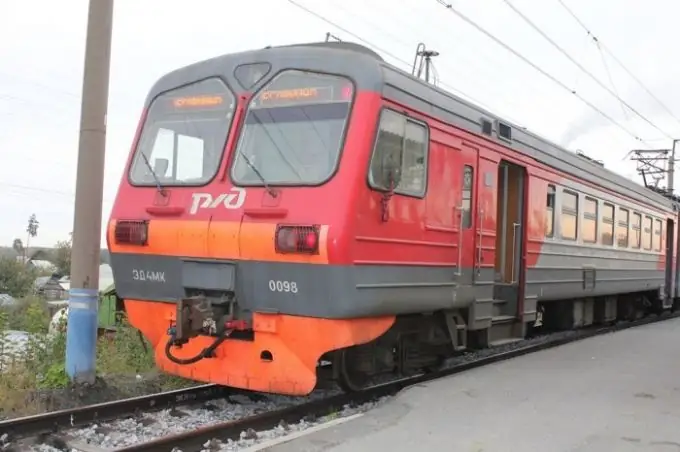 It is necessary
Passport, documents certifying benefits
Instructions
Step 1
The suburban electric train, or electric train, is one of the most popular way to travel over short distances not only in Russia, but all over the world. In the Russian Federation, electric train travel services are provided only by Russian Railways.
Step 2
There are several ways to buy train tickets. The first, the most famous, is buying at the railway ticket office of a railway station or station. Suburban ticket offices are located in a special hall or separately, before exiting the platform. When buying on the day of the trip, you can present preferential documents (pension, student, certificate of disability or a certificate from the school) in order to receive a discount on travel or a free ticket. You can also buy tickets 7 days before the trip, but in this case, the benefits will not apply.
Step 3
At the moment, virtually all major railway stations in the country have automatic ticket machines. They accept a bill of 50 and 100 rubles, give change in metal coins. It is possible to buy a ticket in such a machine by entering the station of departure and destination, as well as the number of tickets, into the table on the screen. This method is good for those who do not want to wait for their turn, are well versed in technology and do not have preferential documents, since you can only buy a regular ticket at the full price from the machine. The disadvantages of this type of ticket purchase include the fact that there are no such devices at small stations and small train stations: they are most often found at train stations in Moscow, St. Petersburg, Kazan and other large cities.
Step 4
You can also buy train tickets on the Russian Railways website. As a rule, this applies only to high-speed suburban trains and suburban trains traveling from Moscow along the Pushkin direction. Checkout is carried out only after registration on the site (for this you must provide your e-mail). All payment operations go through the user's personal account, from which it is possible to print out a ticket with a control coupon (barcode for passing through the turnstiles of the station or bus station). On the website you can buy a round-trip or round-trip ticket.
Step 5
To purchase travel passes, you must contact the suburban ticket offices with identity documents and preferential documents (if any). Tickets for pets (dogs of any size, cats, birds), for transporting bicycles and luggage, can only be bought at the suburban ticket offices of any train station or station.