Chenonceau Castle is a former royal residence and now one of the most famous private castles in the Loire Valley. He has an original design and rich art collections, and his destiny is closely associated with the names of the most prominent women in the history of France.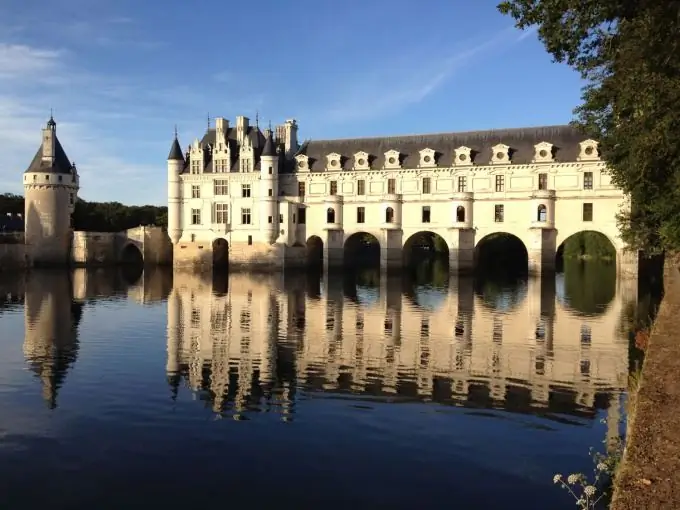 History, architecture and decor
At first glance, it seems that the castle "grows" out of the river Sher, forming a perfect composition with the surrounding nature and water surface. Five arches give the structure an airy and flying feel. Merging with its reflection in the river, Chenonceau seems to float among the picturesque walking gardens and parks.
For centuries, Chenonceau was the object of the veneration and struggle of kings and queens, and is now an oasis of peace and a stunning testament to the charm of the Renaissance.
Chenonceau is called "the castle of women". Built by Catherine Briconnet in 1513, Diane de Poitiers and Catherine de Medici added beauty and elegance to the exterior and interior of the castle. In addition, Chenonceau was spared the hardships of Madame Dupin's revolution, keeping all his wealth almost intact.
Throughout its history, the castle has symbolized beauty, grace and great taste, attracted and inspired the most talented artists.
The Chateau Chenonceau houses a unique museum collection of paintings by great masters: Bartolomé Murillo, Tintoretto, Nicolas Poussin, Rubens, Van Loo and others, as well as the rarest Flemish tapestries of the 16th century.
Luxuriously furnished, adorned with rare tapestries and antique paintings, Chenonceau is the most visited private historic site in France.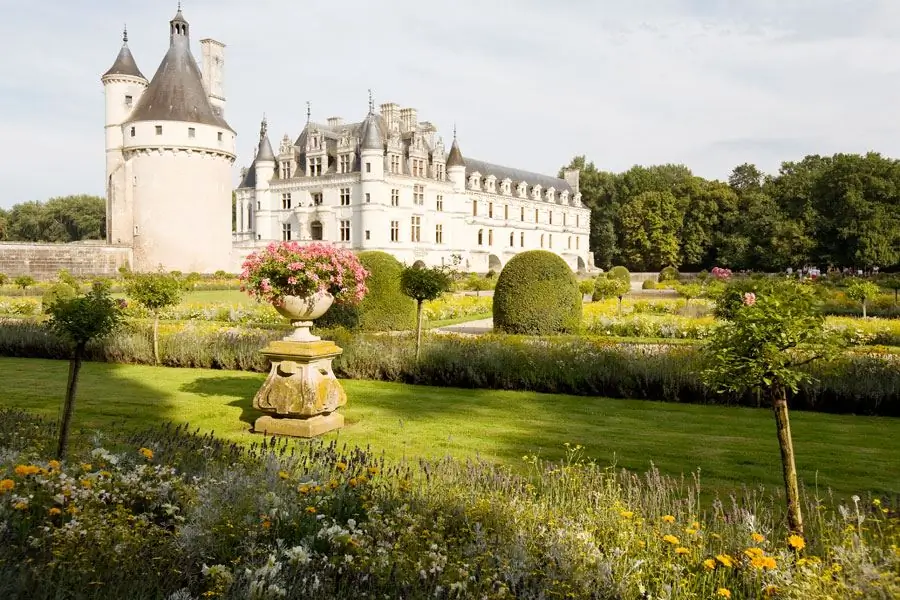 What to watch
The bedroom of Diane de Poitiers and the bedroom of François I, where the largest fireplace in the castle is located. The bedroom of Gabrielle d'Estre, the bedroom of the five queens and Catherine de Medici. Louise of Lorraine's room, with black panels and gloomy canvases with biblical subjects. Living room of Louis XIV, the Main Gallery, stretching over the river, and unusual kitchen areas built into the bases of the pillars of the bridge.
Diane de Poitiers Garden, leading to the marina for excursions along the Cher River. This garden is protected from flooding by specially raised terraces, from where there is a beautiful view of the flower beds and greenhouses of the castle.
A more secluded garden of Catherine de Medici with a central pool in front of the western façade of the castle.
Flower arrangements of the gardens, which are renewed every spring and summer.
The main Alley leading to the castle, with century-old plane trees for over half a mile.