On both banks of the blue-eyed Danube, on the territory of beautiful and generous Hungary, there is a city, having seen which once, you will remember forever. You will leave your heart in it and will certainly want to return to Budapest - the capital of Hungary.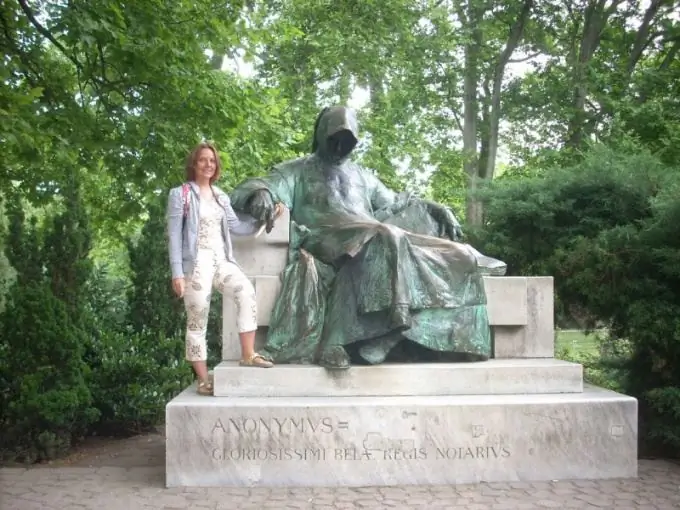 What is missing in this fabulous city: mysterious castles and ancient fortresses, magnificent palaces and majestic temples, various theaters and original museums, healing thermal baths and labyrinths of underground caves. And also - grandiose bridges, playful fountains, cozy boulevards, spacious squares and noisy streets, and even your own paradise island, immersed in greenery. And, of course, amazing goulash, aromatic Tokay and cheerful czardash. All this together and separately is the hallmark of the capital of Hungary, Budapest.
Pest and its squares
Budapest is famous, especially that part of it, which is called Pest, for its squares. There are about a dozen of them here. Oktogon Square, Liszt Ferenc Square, Mora Yokai. Passing through them, you can get to the most famous square of the city - Heroes' Square, on which a monument rises - the Millennium Column, made of marble, with a sculpture of the Archangel Gabriel, 36 meters high. And in the niches in a semicircle on both sides of the column, there are statues of people important in the history of Hungary.
From Heroes' Square you can get to the beautiful Varoshliget Park, located on the shores of a picturesque lake. And there the Vaidahunyad castle is not far away. And further along the bridge are the famous Szechenyi thermal baths.
Buda is on the other side
After crossing the most famous bridge (of which there are nine in Budapest) called the Chain Bridge, you can get to Buda. There are numerous fortresses, palaces and cathedrals here. The Buda fortress rises above the city over the Danube, which slowly carries its waters.
The elegant Royal Palace is visible from anywhere in the city. There is also the Gothic Matthias Cathedral, where the coronation ceremonies of Hungarian monarchs were held earlier.
Narrow old streets, colorful facades of houses, tiled roofs. The Fisherman's Bastion is one of the most recognizable structures in Budapest. And from the observation terrace, a breathtaking panorama of stunning Pest opens up.
In addition to all the sights, there is something in Budapest that no other capital of Europe has - city caves. They are real and very ancient, but preserved in their original form. It is full of stalactites, stalagmites, and one of them "hides" a huge thermal lake.
A lot of amazing things are in the capital of Hungary, Budapest. And this city generously shares everything with those who want to touch its beauty, understand its soul and love it with all their hearts.