If you want to travel overseas but can't afford expensive air travel and tours, don't despair. You can travel abroad in your own car, it will cost you much less, in addition, you can see the country from the inside, with its towns and villages, small motels and restaurants.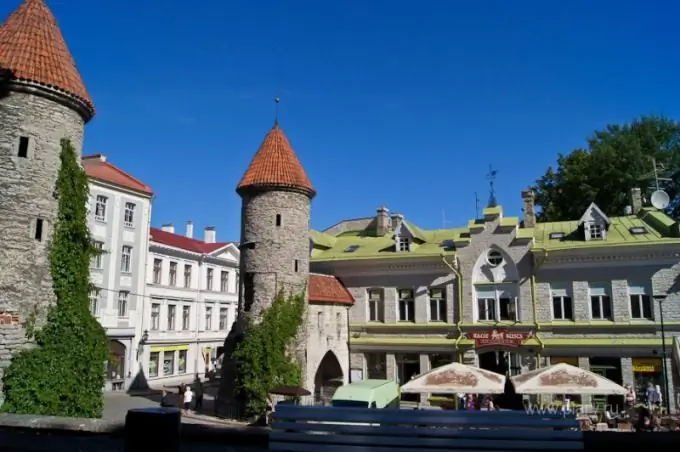 It is necessary
- documents confirming your rights to the car;
- TCP;
- driver's license;
- an international driver's license (for drivers who received a license before 2011);
- international OSAGO for the car;
- diagnostic card TO;
- Russian passport;
- international passport;
- visa.
Instructions
Step 1
If you decide to go abroad by car, you need to clarify what documents you may need to enter a particular country. The standard set necessarily includes documents that confirm your ownership of the vehicle, while it is best to have the PTS with you. You will also need to take your driver's license with you. In the event that it was done before 2011, you will need to obtain a special international driver's license, which is required in a number of European countries, this can be done at the local MREO.
Step 2
Another document, without which you cannot travel abroad, is an international OSAGO for your vehicle, which can be purchased at any insurance organization. It is best to call several companies in advance and find suitable conditions for the cost of insurance. You will also need to take a diagnostic card with you, which confirms that the vehicle has passed MOT.
Step 3
Of course, the driver must also have the relevant documents with him - a Russian passport, an international passport, a visa, etc. The register of all necessary documents should also be clarified based on the list of those countries in which you plan to visit. So, for example, for a trip to Ukraine, only a Russian passport will be enough, but in European countries this will not be enough. It is imperative that all documents be translated into English and copies certified by a notary, they can be useful in case of emergency.
Step 4
Traveling by car to Europe is the easiest option for tourists. Using the E101 Kirkenes-Sevastopol highway, you can get from Murmansk to Norway and Ukraine, the E30 Cork-Omsk highway will take you to Belarus, Poland, Germany, Holland, Great Britain and Ireland, and using the European route "E77 "Pskov - Budapest" you can leave Russia for Estonia, Latvia, Poland, Lithuania, Slovakia and Hungary.
Step 5
Routes leading to southern and eastern countries are less popular. Route "E95" "St. Petersburg-Merzifon" will lead you to Ukraine, Belarus and Turkey, by route "AN7" "Yekaterinburg-Karachi" you can go to Kazakhstan, Kyrgyzstan, Uzbekistan, Tajikistan, Afghanistan and Pakistan. With the help of the route "AN6" "Moscow-Busan" you can easily get to Kazakhstan, PRC, DPRK and the Republic of Korea.
Step 6
When traveling abroad, you should remember that the rules of the road are much stricter there than in Russia. For exceeding the speed limit, even by 1 km / h, you can be punished with a monetary fine, for incorrect parking in Europe you will have to pay 700-800 euros, and for stopping on the highway without good reason - 20 euros.