Finland is one of those countries where love and care for children is striking. Therefore, choosing this country for a family vacation, you can be sure that you did the right thing.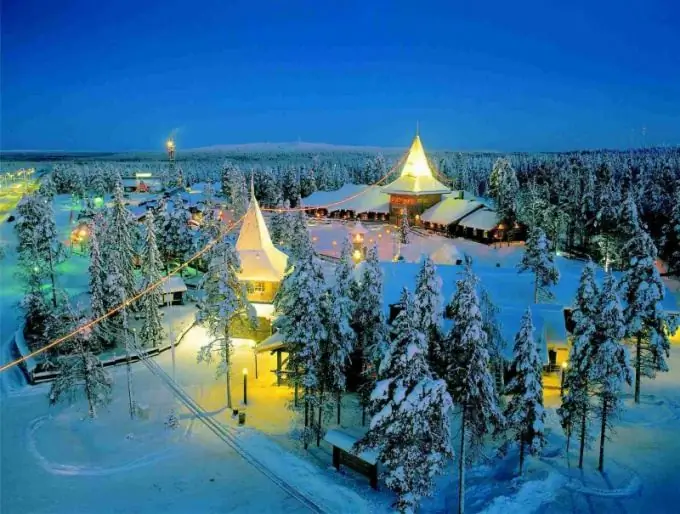 Instructions
Step 1
The infrastructure of children's recreation is at the highest level throughout the country. Almost every public institution provides children's playrooms, be it a bank, a shopping center or a hotel. Many restaurants and cafes develop a special children's menu, which will allow you not to worry about the healthy nutrition of your baby, and high chairs for children are provided for the convenience of the smallest visitors.
Step 2
Some trains have play carriages where children can enjoy the entire trip; Finnish planes provide children with play sets to entertain them on the way. All types of Finnish transport from airlines to buses provide substantial discounts for children.
Step 3
There are more than enough places for family recreation and entertainment in Finland. The Särkänniemi amusement park is located in the city of Tampere in Western Finland. Here, young guests and their parents will find numerous attractions, a dolphinarium, an aquarium, a planetarium and an observation tower. Any girl will gladly walk to the museum of dolls and costume, but the museum of espionage is a place for real secret agents.
Step 4
The city of Turku in southwestern Finland invites young tourists to the zoo. There is also an open-air Crafts Museum, on the territory of which there are 30 old houses, an old post office and a printing house, and the opportunity to observe the work of real artisans - bakers, potters, blacksmiths.
Step 5
Everyone who is familiar with Tove Janssen's art will find the magical Moominworld located on the small island of Kylo. This is a magical amusement park based on the stories of the popular Moomin tales. The park is open from June to August. For older children, a real pirate island awaits near Kylo - "Vaski" with the opportunity to participate in various adventures, shoot a real bow and taste a pirate lunch.
Step 6
Lapland is where Christmas lives. It is here that Santa's fiefdom is located, where he lives in the company of his loyal elves. Throughout December and the first half of January, you can watch the preparations for the new year and the work of the Santa Claus post office. And in Salla there is a deer park where you can watch tame deer and reindeer.
Step 7
The Finnish capital also welcomes young tourists. Here in Helsinki, the Linnanmäki amusement park with a two-story aquarium and a 35-meter Ferris wheel awaits you. Finland's largest zoo "Korkeasaari" will allow you to learn a lot of interesting things about the world around you, and the Natural History Museum will go back in time and get acquainted with dinosaurs and the realities of the ancient world.