Unpaid fines, missed tax payments - all of these can easily disrupt your travel plans abroad. Because now, according to the changes in the legislation, when passing through passport control at the airport, you may not be allowed to fly. Based on the fact that you owe the state. In addition, travelers do not always check in advance whether they have debts. But if you are "deployed" at the airport, then you can find out about your debt right on the spot.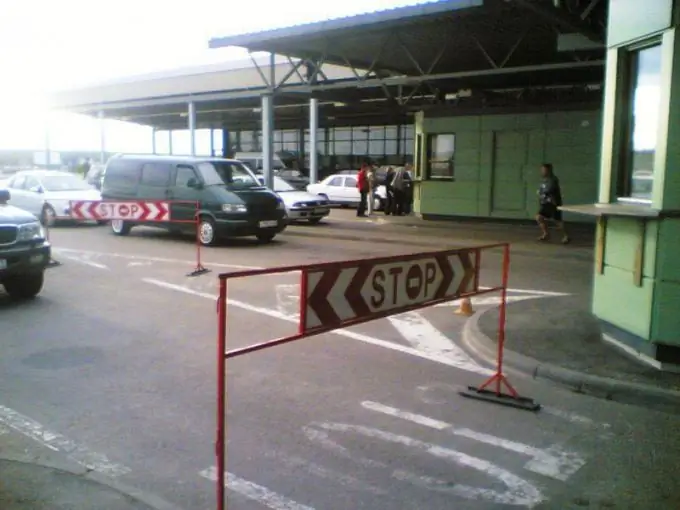 It is necessary
a computer;
telephone;
TIN;
passport
Instructions
Step 1
To find out if you have a debt and how big it is, you can simply call the bailiff service. Why to them? Yes, because they can stop you at the border only if court hearings have already taken place on your issue, and the case has been transferred to the bailiffs. When you call the service, you will need to give your data - last name, first name, patronymic, as well as your passport data. If you know the number of your writ of execution, then name it too. The bailiffs will give you all the information you need.
Step 2
If you have a laptop or mobile Internet on your phone, you can find out about your debts online. To do this, you need to enter the Internet page of the state service for monitoring the payment of debts. Her address: https://service.nalog.ru/debt/. Further, in order to find out the amount of debt, you need to remember your tax identification number (TIN). Now, in the fields provided, enter your last name, first name, patronymic and TIN. The system will give you the required data. Here you can also download a debt payment receipt
Step 3
In case you do not have your own laptop with Internet access, you can use the airport's Internet cafe. There, for a certain fee, you can rent a computer for a while and do all the above operation. Here, in some cases, you can print a receipt.
Step 4
You can also check your debts on the website of the bailiff service: https://www.fssprus.ru. All the lists that are on this site are sent to the migration service every month. And already they give them to the border control.